PCaSO Waterlooville Group
PCaSO Waterlooville Group
PCaSO Waterlooville Group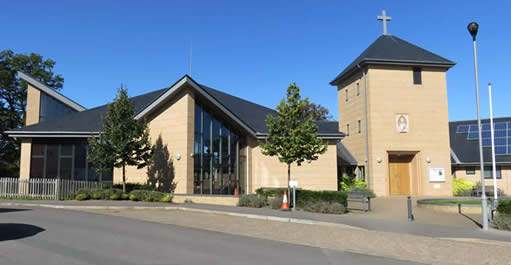 Church of the Sacred Heart, London Road, Waterlooville PO7 7SR.
Due to the Covid-19 pandemic all PCaSO meetings are cancelled.
However, we are continuing to meet online via Zoom and sharing events across our branches and support groups. Members will be informed about these meetings by email.
Recordings of previous meetings can be viewed at PCaSO videos
If you are not a member and would like to join a meeting contact a committee member or email info@pcaso.org
HAMPSHIRE BRANCH MEETING (WATERLOOVILLE)
Tue 7th Dec  2021 11:00am – 1:00pm

We will be holding our next member's meeting, this time at Waterlooville on Dec 7th at 11:00 am.
This will be an opportunity to see you again, or if a new member, then perhaps welcoming for the first time.
This pre-Christmas meeting tends to be a wrap-up of our activities and highlights for the year.
This year we are very fortunate to have two urology cancer specialist nurses, Samantha Oxford and Ellyse Webb, from University Hospital Southampton joining us, to give us an insight into the use of the new biopsy chair that we donated to the centre.

The title photo is of Steve Humphrey taken when South Today where invited along to the UHS Urology Department for its grand opening in 2020.
You maybe interested to know that we have now donated monies from our fund raising for a second biopsy chair. I am sure this will be a very interesting talk and will allow you to see positive things being done by our branch.

We will take the usual COVID precautions of hand gel, and would ask you to wear a mask before siting down.
All welcome whether members of PCaSO or not.
Plenty of parking, approx 50 free car parking spaces adjacent to the Parish Centre. Blue badge holders may park in the marked disabled spaces. Access from the car park is via a short set of steps or a ramp, then through the main doors of the church and turn right. The lay by in front of the church is for dropping off only.
For further information contact Roger Smith secretary.hampshire@pcaso.org 01243 378856