Otterbourne Village Hall, Cranbourne Drive,
Nr Winchester, SO21 2ET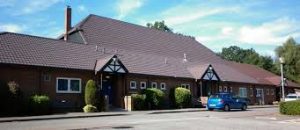 Due to the Covid-19 pandemic all PCaSO meetings are cancelled.
However, we are continuing to meet online via Zoom and sharing events across our branches and support groups. Members will be informed about these meetings by email.
Recordings of previous meetings can be viewed at PCaSO videos
If you are not a member and would like to join a meeting contact a committee member or email info@pcaso.org
Upcoming online zoom meetings:
We hope to continue face to face meetings later this year – watch this space.
HAMPSHIRE BRANCH MEETING (OTTERBOURNE)
 TUES 7th Sept. 2021 at 7.30pm
(Covid-19 permitting)
Surviving Hormone Therapy
A Talk By Andrew Gabriel
It will be an open and frank session on the side effects of hormone therapy, what you can do to minimise them, and what you should do to preserve your physical/sexual/mental health, with some humour too. Some of it is also relevant to prostatectomy patients.
Andrew originally developed Surviving Hormone Therapy as a half-day session run periodically at Mount Vernon Cancer Centre for patients on hormone therapy. Andrew is a PCa patient himself and provides 1-2-1 support of PCa helplines including PCUK and Tackle.
All are welcome – admission free
For further information contact Roger Smith secretary.hampshire@pcaso.org 01243 378856